International Yoga Day 2023– With the fast-paced lifestyle that we live these days, it's important to take a pause and invest time in activities that contribute to our overall well-being. That's where yoga comes in; a 5,000-year-old practice that has stood the test of time, offering numerous health benefits, including improving strength, flexibility, balance, and reducing stress. In recognition of this, the United Nations declared June 21st as International Yoga Day, a day dedicated to celebrating the unity that yoga brings to the world. In this blog, we'll delve deeper into the significance of International Yoga Day and why it's important for you to get involved.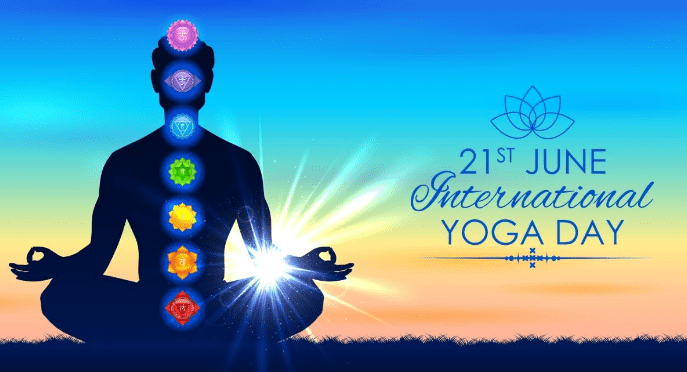 HISTORY OF INTERNATIONAL YOGA DAY
International Yoga Day was first proposed by the Prime Minister of India, Narendra Modi, in 2014 during his address to the United Nations General Assembly. He described yoga as a practice that gives connections between the mind, body, and soul, and thus has the potential to contribute to creating a healthier world. The proposal was supported by 177 countries, a record-breaking achievement in the history of the United Nations. On June 21, 2015, the first International Yoga Day was celebrated, and since then, it has become an annual celebration.
THE SIGNIFICANCE OF THE DATE
June 21st was chosen as the date for International Yoga Day because it's the longest day of the year in the Northern Hemisphere and corresponds to the summer solstice. In yoga, this day is called the day of the transition, which symbolizes the transition to Adiyogi, the first yogi, who started the transmission of yoga to the rest of humanity. This makes the day even more special for everyone involved in yoga, as it's a reminder of the origins of the practice and its rich history.
WORLD YOGA DAY 2023 ACTIVITIES
International Yoga Day offers a platform for yoga enthusiasts to come together and celebrate their love for yoga. Every year, numerous events take place all around the world, celebrating the unity that yoga brings. These events can range from small gatherings in local communities to large events organized by yoga schools and institutions. Some of the common activities that take place on International Yoga Day include yoga sessions, workshops, seminars, and discussions on yoga's various aspects.
HEALTH BENEFITS OF YOGA
Yoga offers numerous health benefits, both physical and mental. From improving flexibility and strength to reducing anxiety and depression, there are countless reasons why one should take up yoga. Additionally, it's a low-impact exercise that is suitable for people of all ages and fitness levels. On World Yoga Day, you can take the opportunity to try out various forms of yoga and discover which one is best suited for you. There are more health benefits of yoga that you can read in our other articles.
THE WAY FORWARD
In conclusion, International Yoga Day is an important day that celebrates an ancient practice that continues to offer numerous health benefits to people all around the world. It's a reminder of the unity that yoga brings and an opportunity to come together and celebrate this practice. Whether you've been practicing yoga for years or are just starting out, June 21st is a day to mark your calendar and celebrate with the rest of the world.
8 YOGA FACTS
Lots of Americans practice yoga–
About 36 million Americans claim to do yoga regularly, around 10% of the population

Mind-Body Connection:
One of the fundamental principles of yoga is the recognition of the mind-body connection. Yoga encourages individuals to unite their physical movements with their breath and cultivate awareness of the present moment.

One for everyone–
There are more than a hundred styles of yoga.

A social media hit–
At any given time, 60 million posts are trending on Instagram.

The Yoga mat was invented in 1982
Angela Farmer used carpet underlay to create a comfortable, slip-free surface.

It is inspirational–
Stemming from her experiences with yoga, Elizabeth Gilbert was inspired to write the best-seller "Eat Pray Love"

Origin:
Yoga is an ancient practice that originated in India over 5,000 years ago. It is deeply rooted in Indian philosophy and spirituality.

Eight Limbs of Yoga:
Yoga philosophy encompasses eight limbs, as outlined by the sage Patanjali in the Yoga Sutras. These include ethical principles (yamas and niyamas), physical postures (asanas), breath control (pranayama), withdrawal of the senses (pratyahara), concentration (dharana), meditation (dhyana), and enlightenment (samadhi).
Final Words
In summary, the significance of International Yoga Day cannot be overstated. It's an opportunity to celebrate yoga, a practice that has stood the test of time and continues to offer numerous health benefits. This is a day to unite and come together, putting aside our differences and experiencing the positive impact that yoga has to offer. With International Yoga Day 2023 just around the corner, it's never too late to start preparing for the event by signing up for a yoga class or finding an event near you. Let's come together and celebrate one of the most ancient practices that offers so much in today's world. Namaste!